Summer is coming to a close, but now we have that awkward stage of transitioning into cooler weather. Whether you're going back to school or just trying to savor what's left of summer, here are some
stylish 'fits that will help you make the transition seamless
.
The monochromatic look is all over your Instagram feed--and for good reason. Neutral tones are super versatile for any season, so you can consider this one a staple in your closet. Not into patterns? This eye-catching color block design will make you want to get out of your comfort zone and step out in a bold way. Understated and bold are the words that come to mind when you pair this top with solid black or white bottoms for a cool monochromatic edge.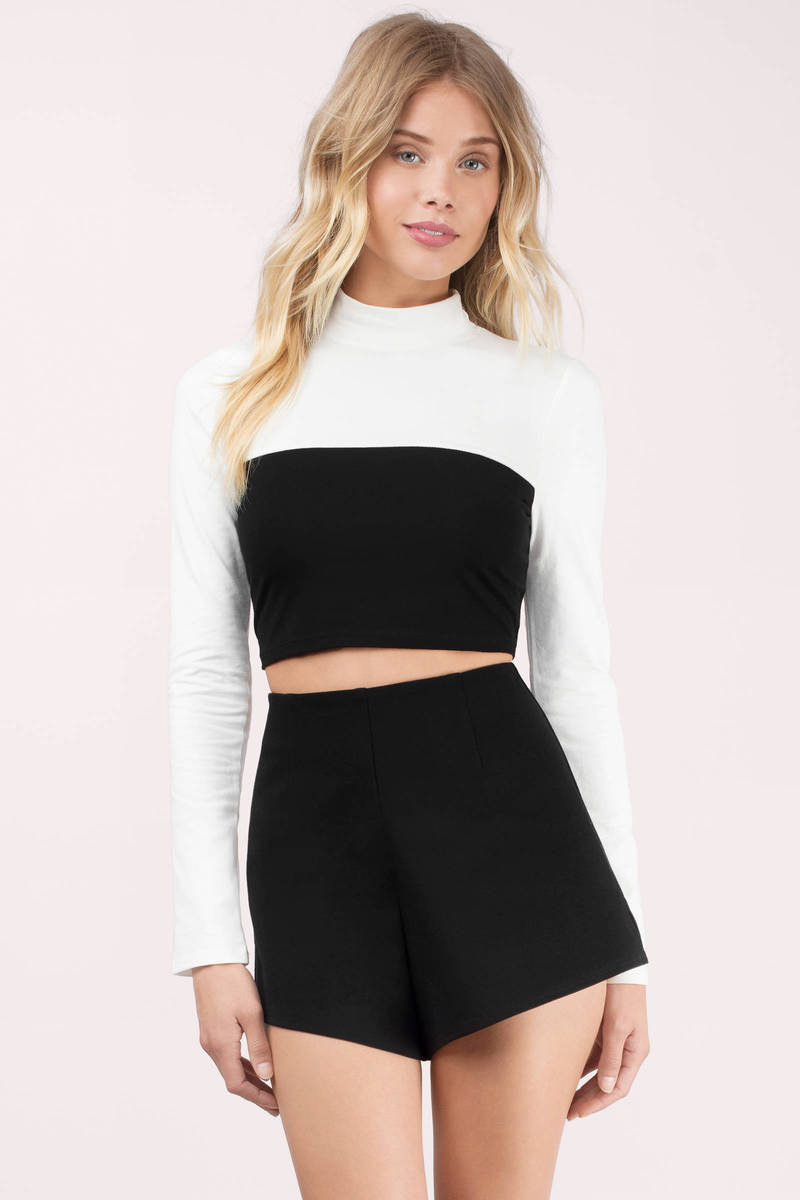 Sometimes when we transition into fall, we are conflicted with piling on thick layers to brave the cold, or leaving them off to beat the heat. For those days when you're just as indecisive as the weather, opt for a loose knit lightsweater that can be easily layered or paired with short bottoms. A light loose knit can make any outfit a little cozier, but feel free to pair it with a bralette for some added comfort (you'll probably end up lounging in it too).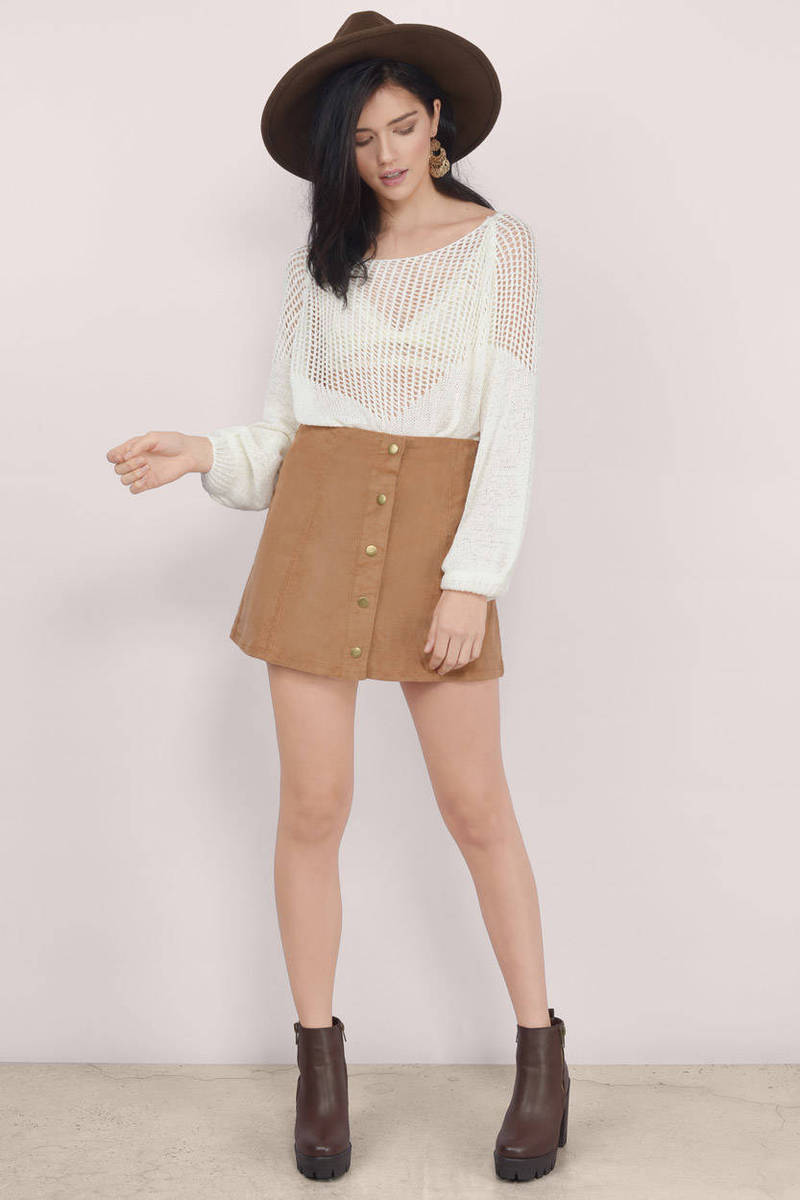 It's finally Friday and you've got a girls' night out planned! We got you. Having a clean skort romper in your arsenal is the way to go. The details are literally all in the fabric with this one. Simple one-piece items like this
Diem SkortRomper
with an asymmetric skort detail can really take it up a notch. It's an effortless way to make your monochromatic wardrobe not-so-basic. Dress this one up with strappy black heels for a night on the town!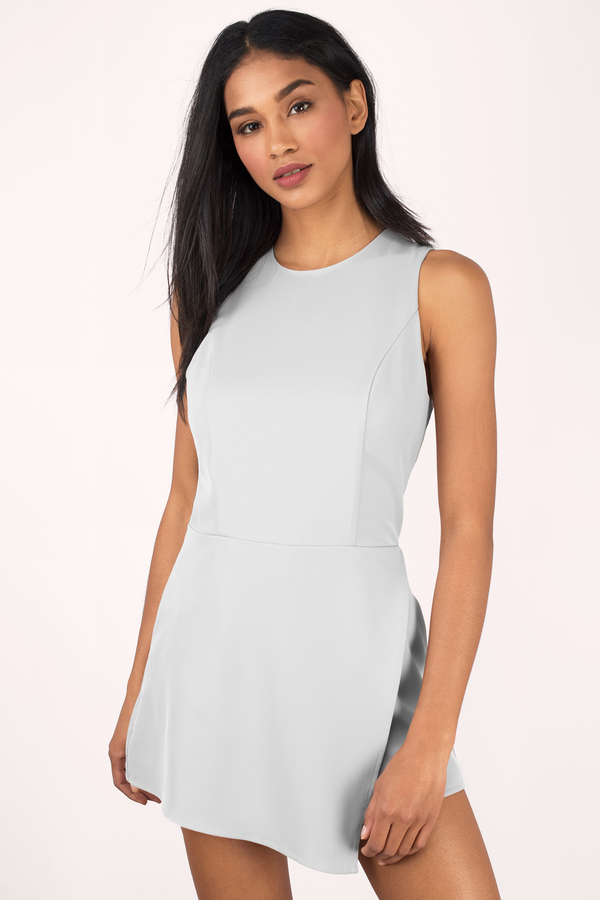 Buying dresses can be stressful when we're between seasons. We suggest finding light fabrics to keep you cool on a warmer day. Finding a unique piece and being attentive to details is key when shopping for the perfect transitional pieces. This cami dress gives off a retro vibe with its ring detail and draped midi fit. We love that this dress can be played up for occasions like outdoor weddings, date night, or dinner parties! This muted orange is the perfect pop of color for any daytime event or dressed up night out in summer or fall!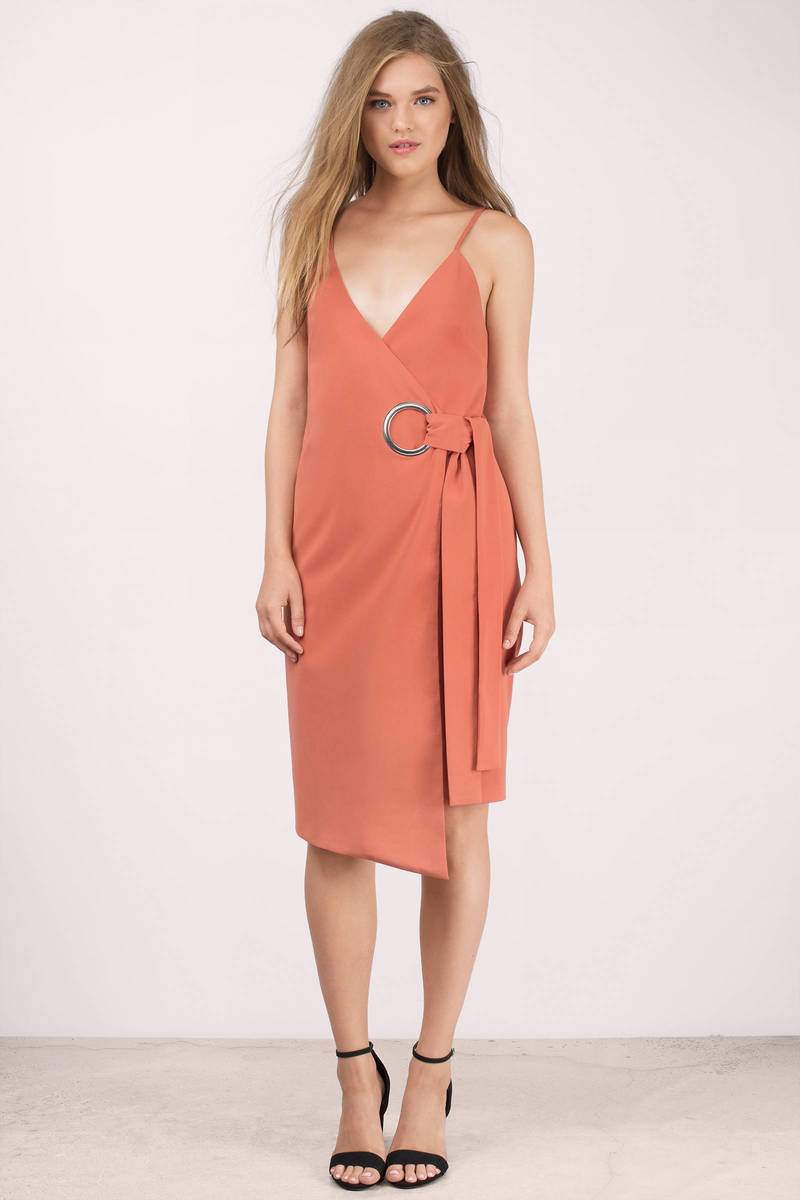 Disclosure: This is a guest post. Photos are not mine.
x